Uniform & Suppliers
School Shoes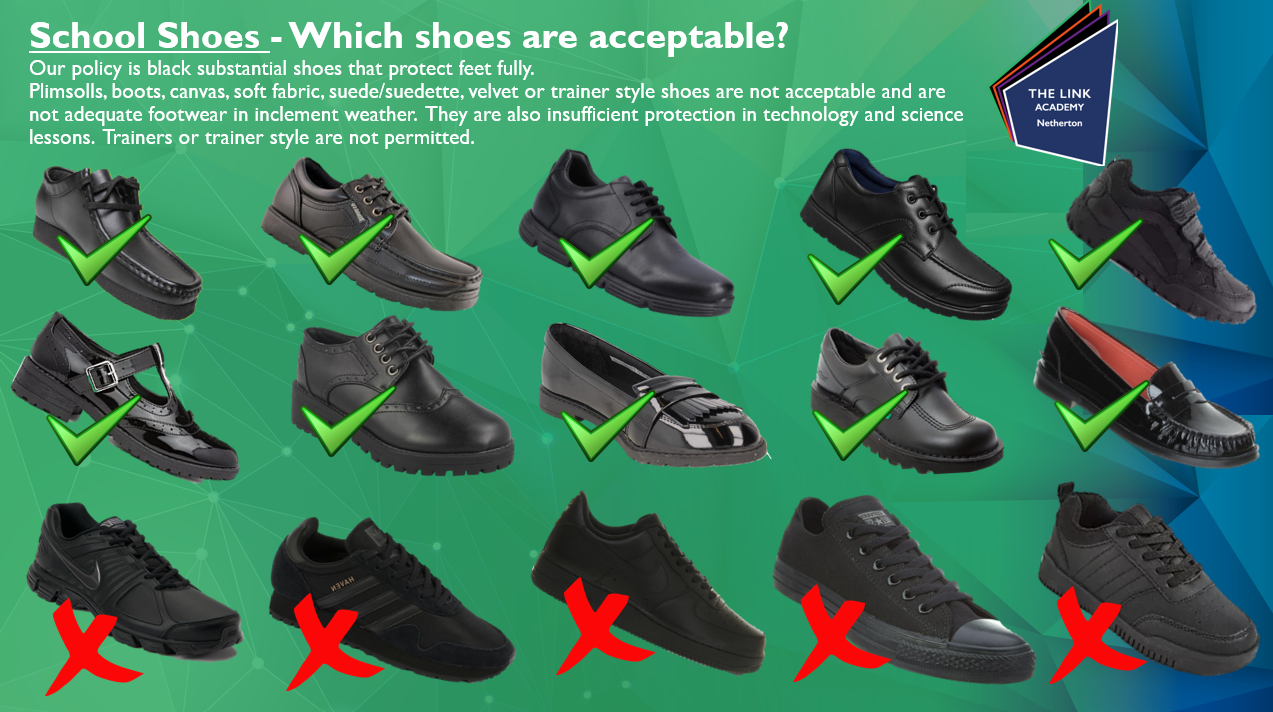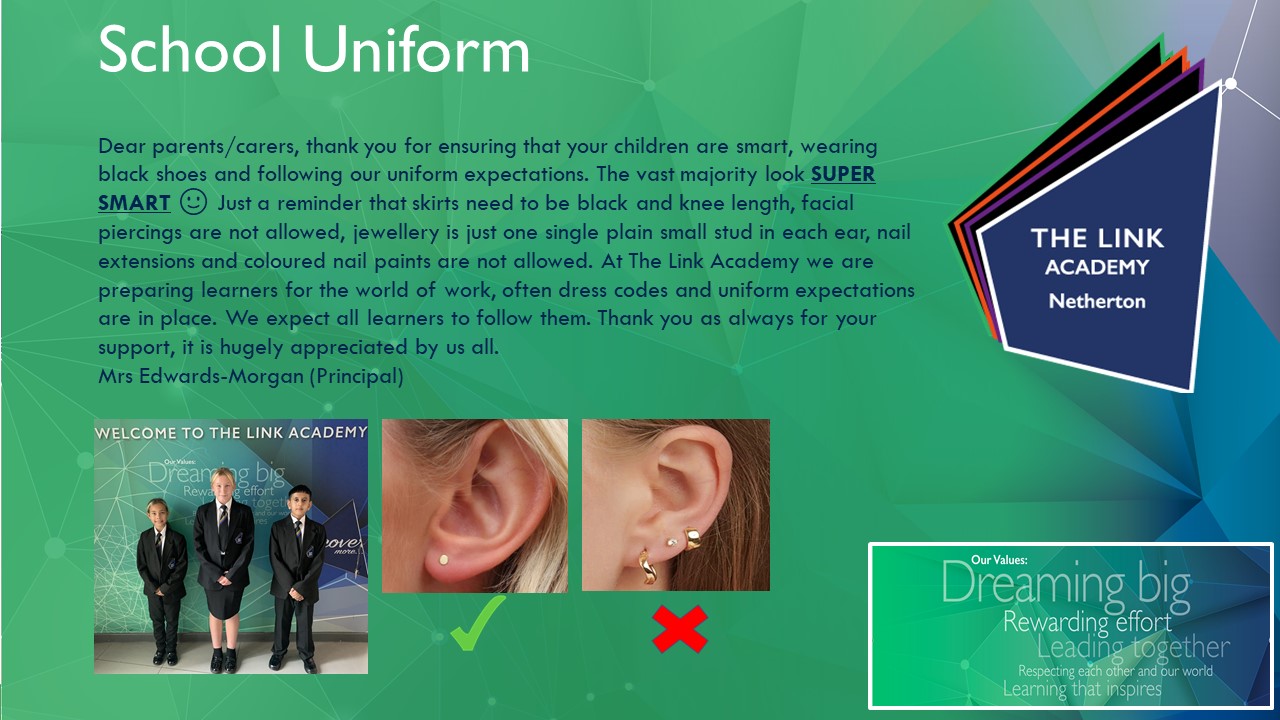 Uniform and PE Kit - Update 07/07/22
Year 7 Blazers
Year 7 Blazers will be gifted, free of charge to our new learners. We can confirm that our Year 7 blazer supplier for 2023/24 will be Crested School Wear, Churchill Shopping Centre, Dudley 01384 918 330.
From 08/07/2022 you will be able to visit Crested and order your child's blazer directly with them. We encourage you to do so at your earliest convenience from the above date to avoid any delays. Please note that for Year 7 you will have to visit the store in person. Please ensure you take proof of ID with you when you visit the store.
---
Years 8 to 11 Blazers
For Years 8 to 11, blazers can be purchased instore or online via the Crested website www.crestedschoolwear.co.uk.
---
Ties
Some Year 7 ties were distributed to parents who attended Induction Evening. For those that did not attend they will be distributed during the first day of term on Tuesday 5th September 2023. Year 11 ties will also be handed out on the first day of term free of charge.
For other year groups, ties will be available to purchase from the academy at £4 per tie. From August onwards a number of ties will also be available directly from Crested.
---
PE Kit
PE Kit is also available from Crested School Wear, Churchill Shopping Centre, Dudley 01384 918 330. Crested allows for kit to be sampled and tried for size in store locally. If PE kit is ordered online, it does not allow for free delivery and cannot be returned.
The minimum requirement for PE Kit is a branded Polo Shirt and Shorts with plain black/navy socks. Other branded items are available but are not compulsory. Plain black/navy items are accepted as an alternative to the non-compulsory items.