The Duke of Edinburgh's Award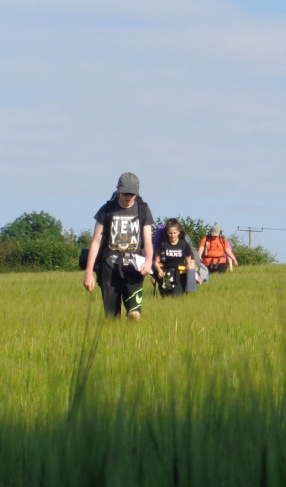 The Duke of Edinburgh's Award is a fun adventure and major challenge, with three progressive Award levels (Bronze, Silver and Gold) and a wide range of activities offer endless possibilities to anyone aged 14 to 24. Millions of young people in the UK have already taken part in the world's leading youth achievement award – pushing personal boundaries, gaining new skills and enhancing their CVs and university applications. The Link Academy currently runs Bronze Award, which is open to year 9 and 10's. The award consists of 4 sections, volunteering, skills, physical and the famous expedition.
The Link Academy is delighted to announce that we have received a grant from The Duke of Edinburgh's Award (DofE) Diamond fund for our Bronze groups – enabling us to reach and support more disadvantaged young people who want to do their DofE in The Link Academy
Thanks to this fantastic offering, we will be purchasing more expedition kit such as rucksacks,tents and sleeping bags – providing more of our young people the opportunity, which may not otherwise have been open to them, to develop 'soft' skills and attributes for life and the workplace.
For any further information please contact Miss Osmond through school reception on 01384 816500.