Local schools have two finalists in national competition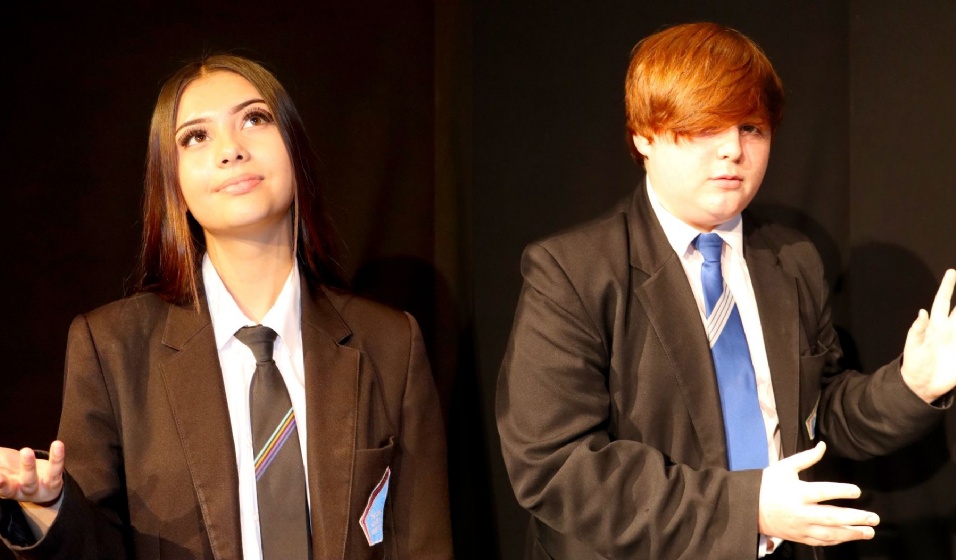 Chloe Hart from The Link Academy and Ethan McDonald from St James Academy, which are part of Dudley Academies Trust, are heading to London to take part in the national finals of Poetry By Heart, a competition entered by hundreds of schools across the nation.
The two Year 10 learners will be at the famous Globe Theatre on Sunday 19th June to see a performance of a Shakespeare play before exploring central London from their accommodation in the London School of Economics, one of the world's leading universities.
The Finalists' Celebration Event continues on Monday 20th with a full day of 'serious fun', including an opportunity to perform a poem on the Globe's main stage. The learners will be meeting top poets including Poet Laureate Simon Armitage, who will be just one of the poets performing on the day. The event concludes with the grand finale announcement of the 2022 Poetry By Heart national champions.
Jo Higgins, Chief Executive of Dudley Academies Trust said:
"This is a once-in-a-lifetime experience for our learners, who have shown just what the young people of the Black Country can do. The event is a celebration of all the young people's wonderful achievements in the competition this year, and we wish Chloe and Ethan the best of luck."