Year 10 Summer Masterclass Sessions
We are offering Year 10 learners the chance to attend some 'Masterclass' Sessions during the week beginning 9 August. You can find the timetable for this week here: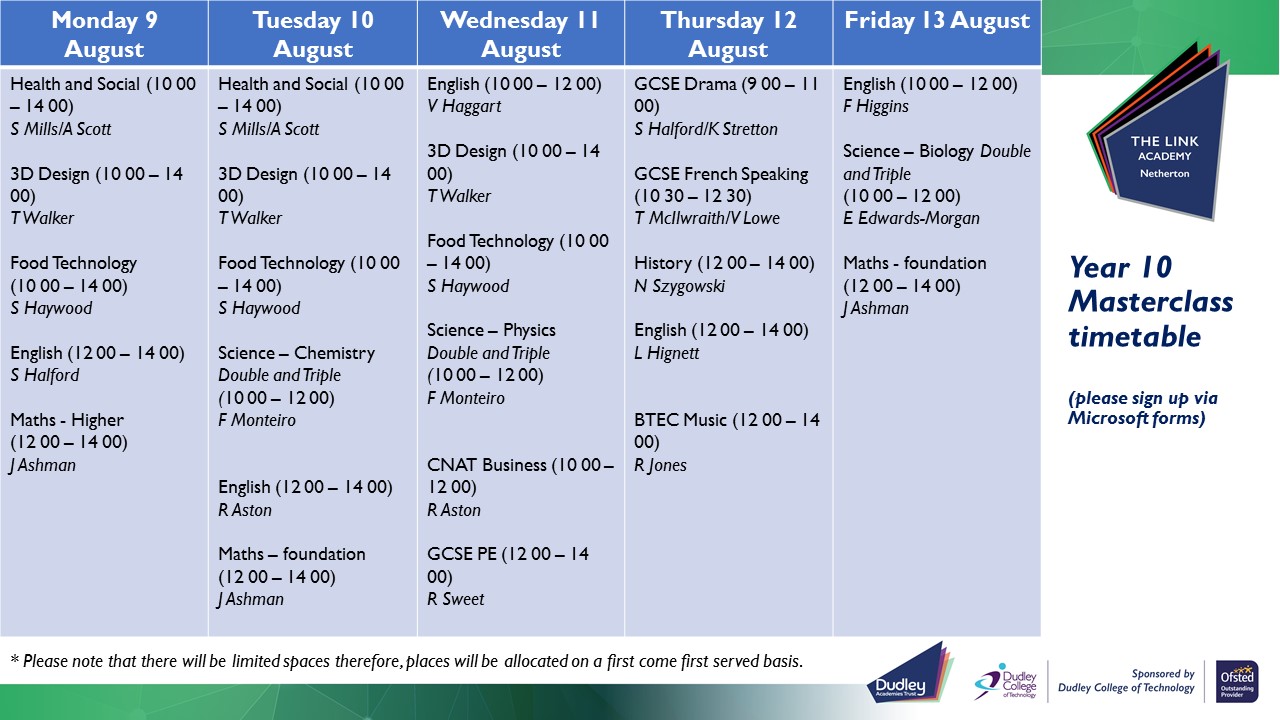 If you would like to attend any sessions on any of the days, please complete the Microsoft forms document (linked below) by Thursday 15 July - you will then receive an email on Friday 16 July to confirm which sessions you have secured a place for. Please note that you would need to commit to attending the full session and not just part of it.
https://forms.office.com/Pages/ResponsePage.aspx?id=As5P1DmSIEa-wGGFZ-VqMa8TBzRKQYhIkA0z2skgQutURFpHUTZYMlNTMUFUMTc2Uko4WE1STk1LQi4u
Any questions - please get in touch with us by emailing info@thelinkacademy.org.uk