National Apprenticeships Week 2022
National Apprenticeship week begins on Monday 7th February. If you are interested in taking up an apprenticeship or finding out what is involved in one, then please take time to sign up and look through these resources and webinars.
Please take a look at the dedicated National Apprenticeship Week page:
Please remember that your Unifrog and Xello accounts have lots of information on apprenticeships too, along with the Black Country Careers Expo that has also been linked.
If you require any further information about apprenticeships, then please see Mr Chater to discuss.
In preparation for National Apprenticeship Week which is taking place from 7th to 13th February, please find attached a poster with information regarding Halesowen College's Apprenticeship Open Evening on April 6th 2022.
I have also attached a poster with details about our Apprenticeships here at Halesowen College - the QR code gives a full list of the Apprenticeships we offer.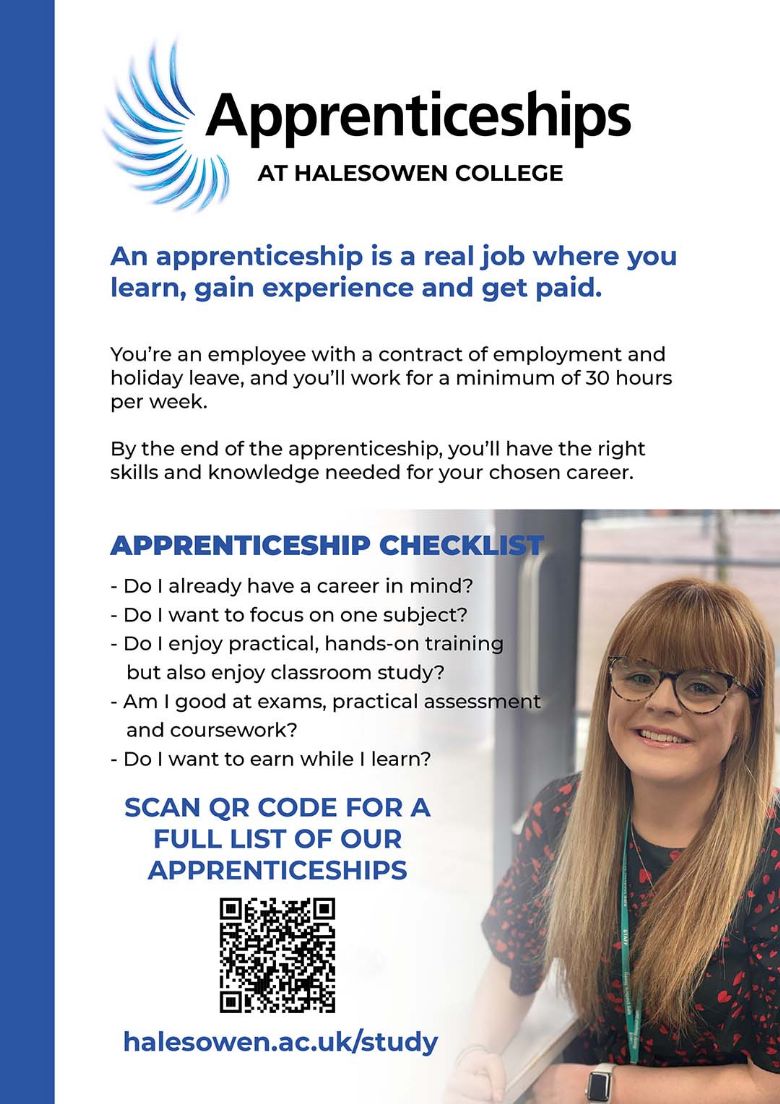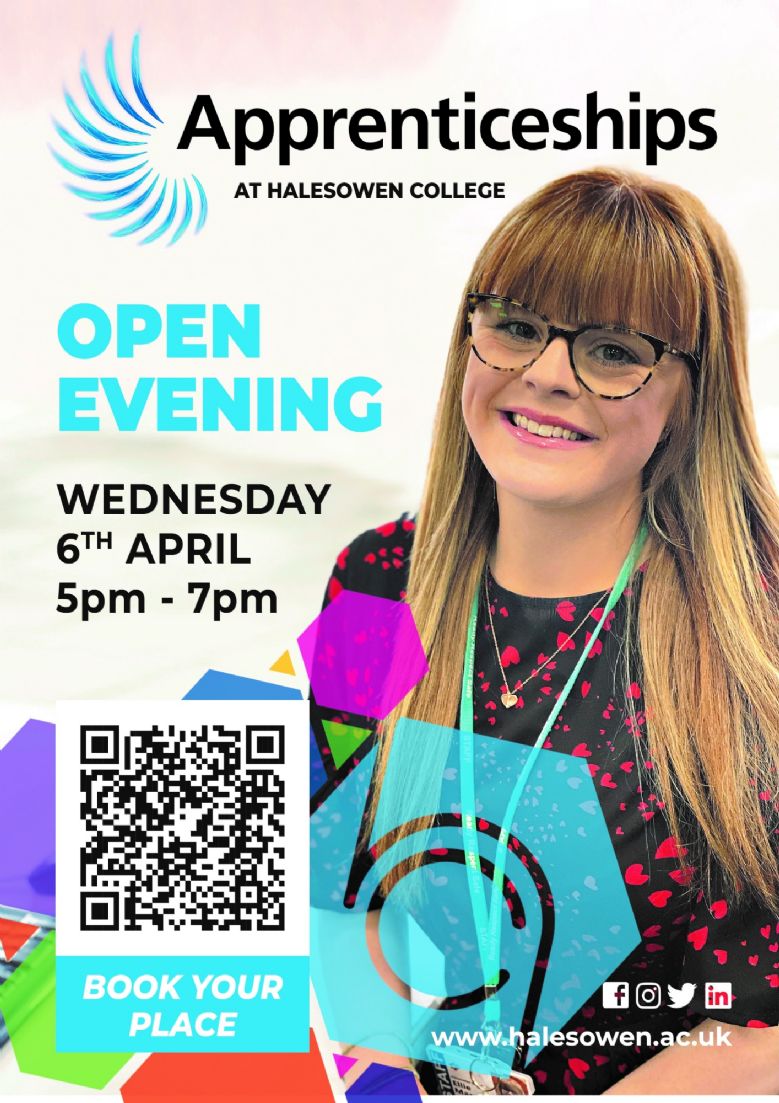 Information for apprenticeships can also be found by signing up to the Black Country Careers Expo.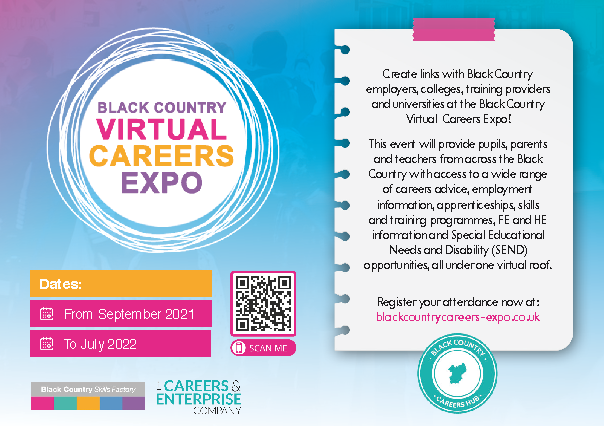 For more information about apprenticeships in the area please view this flyer.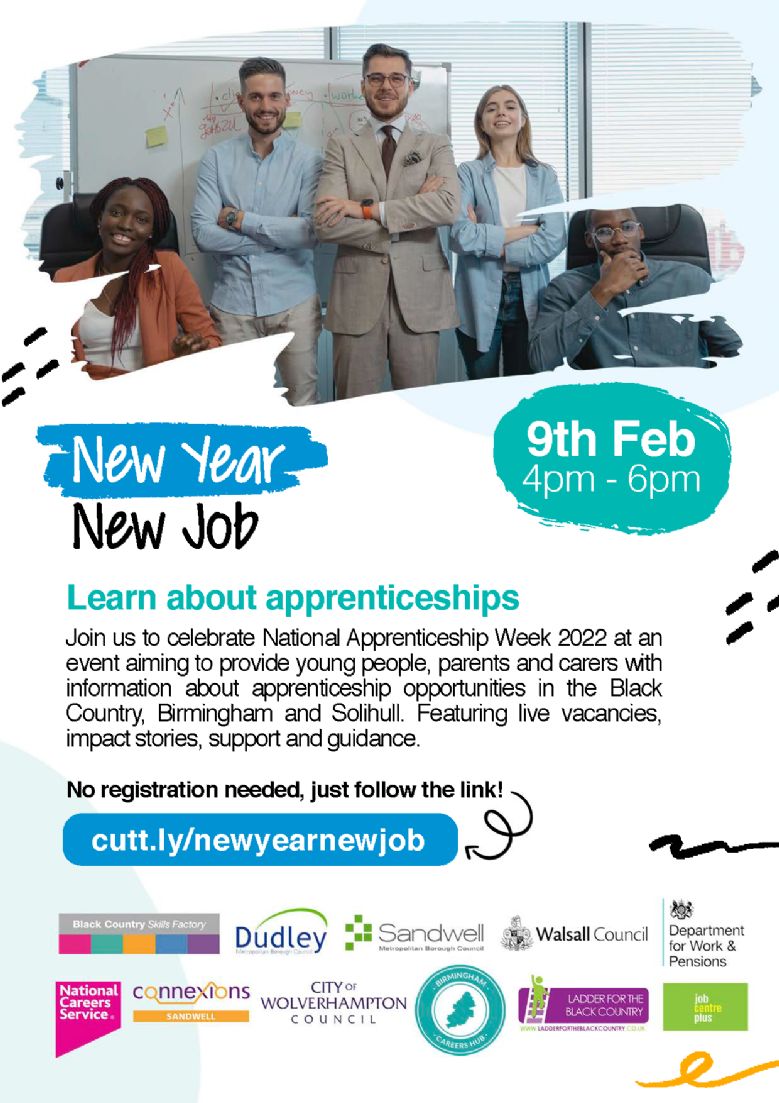 ---
Live Virtual events for Students and Parents
Please see the attached document or scan the QR code to sign up for free Live Virtual events for students and parents, and teachers - National Apprenticeship Week 2022. Attached links below.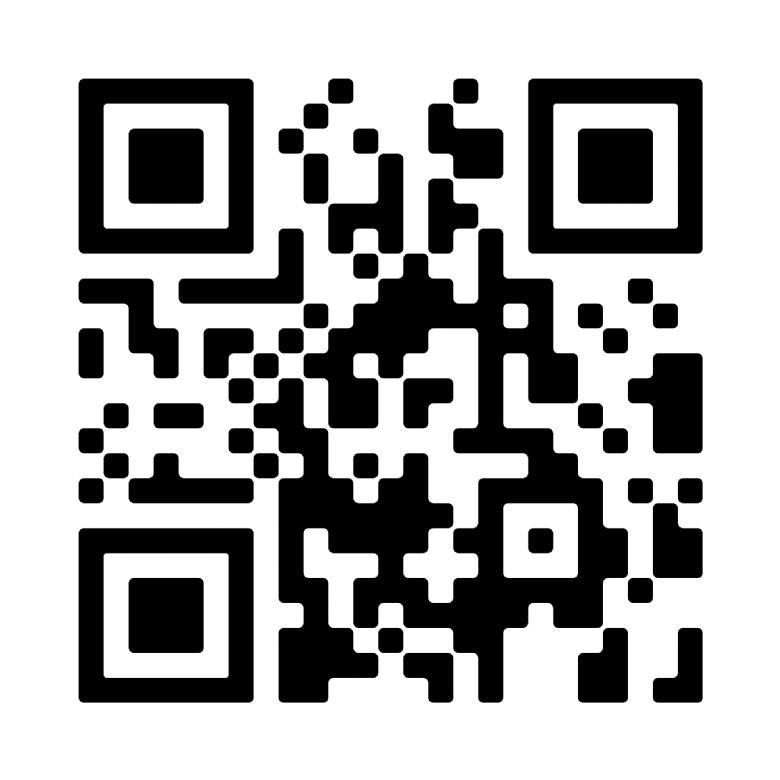 National Apprenticeship Week 7th - 13th February are hosting free virtual events for any student or parent/guardian, They include a short introductory talk about Apprenticeships, employability tips, and conversations with real-world employers, all to benefit future career seekers! Please see a full list of our events, click on the links below to get registered:
MONDAY 7th February – INTRODUCTION
TUESDAY 8th EMPLOYER DAY
---
Please click the link below to find outlined some key events that are happening this week if you are interested in apprenticeships.
---
Please see downloads below to view all flyers, documents and QR codes.